Polyplay | Safe play with a creative touch
Let's get creative! Whether at playgrounds, kindergartens, schools, public sport facilities, obstacle courses, calisthenics facilities, or all weather pitches, the possibilities are endless!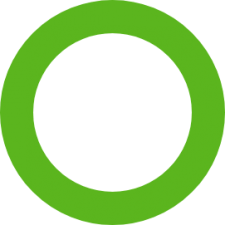 Multifunctional Ability
Its smooth surface and good ball bouncing response make it the ideal surface for ball sports in schools and a variety of outdoor facilities.
Water permeability
The Polyplay surface is water-permeable so that the surface dries out very quickly and is still slip-resistant. This means that the synthetic surface is suitable for year-round use as an all-weather pitch.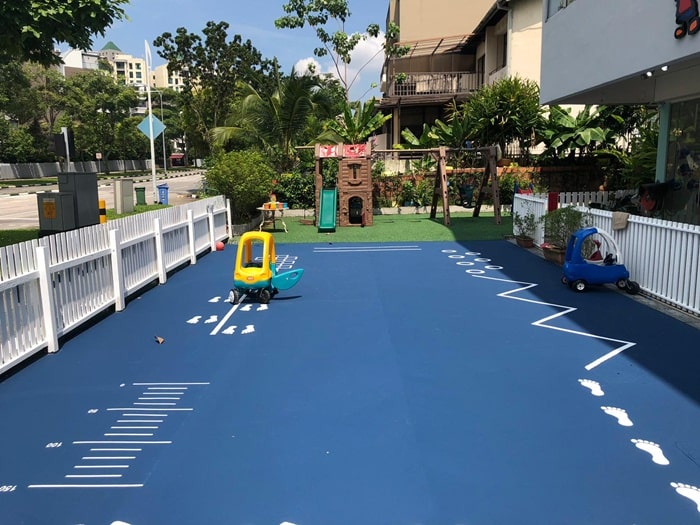 GALLERY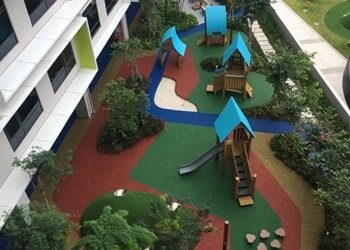 Nexus International School
Singapore American School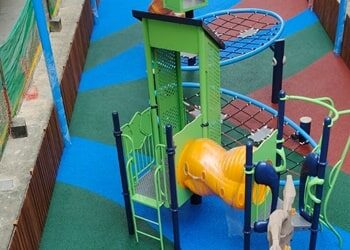 Jurong West Primary School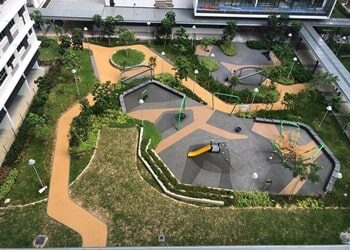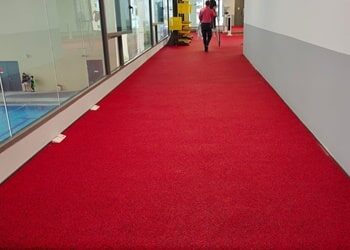 OTHER PRODUCTS